CryptoBlades is an NFT role-playing game developed on the Binance Smart Chain and OKExChain platforms. The story and gameplay of the game are tied around the acquisition of legendary blades and heroes. In CryptoBlades, players can engage in combat using their NFT assets to earn SKILL tokens.
What is blockchain gaming?
Blockchain gaming is the creation of blockchain-based video games. Such games take some of their game logic into smart contracts and use cryptocurrencies as one of the in-game tools. What does this technology do? It allows games to build economic concepts from real life and create an open economy built on monetary units with real value, not just virtual value.
If you are interested in blockchain games, you are probably an active user of cryptocurrency. Did you know that it is not as anonymous and private as everyone used to think about it? Try this Bitcoin mixer – it will mix your currency with the currency of another user, resulting in the highest degree of privacy.
If you have any questions about using this service, like "I have got problems with my order. What should I do?", you can find the answers in the FAQ at YoMix.io.
How is CryptoBlades set up?
In Cryptoblades, NFTs are made in the form of characters, weapons, armor, and lands. All of these can be purchased in the in-game store. NFTs have a rarity class, which is determined by the number of stars: the more there are, the rarer and more expensive the NFT item is.
Items can have the following rarity:
Normal.
Rare.
Epic.
Mythical.
Legendary.
Unknown.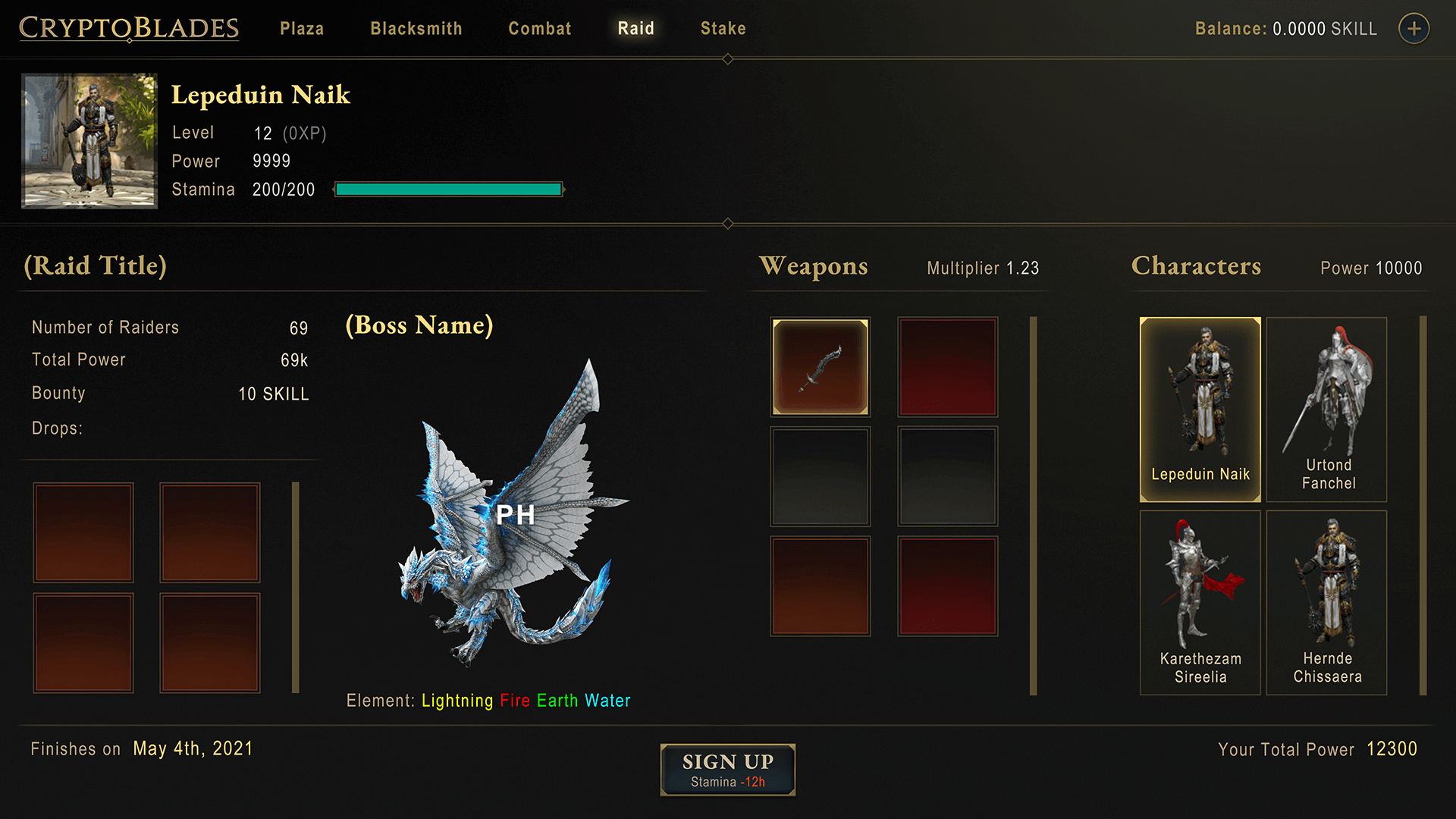 All NFTs are interconnected with each other and are designed to improve the playability and combat power of the character. As for the game mechanics, the gamer will be offered three main types of activities:
PvE.
PvP.
Raids.
Let's go over each item in an order:
PvE – in this mode, you will choose your own opponent from the proposed. Once the opponent for the confrontation is selected, you'll need to confirm your desire to join the fight, pay the fee and proceed to battle.
PvP – You will be charged in SKILL tokens to enter the PvP arena. Once you click "FIND MATCH" on the main menu, the system will begin to match you with an opponent based on your rating number. You will then have two choices: accept the duel or find another opponent for a recurring fee. After accepting the duel, you will see the result, and you will know which of you two won.
Raids – they run in cycles (8 hours each), and immediately after one raid ends, the next one begins. A new raid can be different in difficulty – it all depends on how many players will take part in it. The more gamers there are, the harder it will be.
What is the main currency in CryptoBlades?
SKILL is the CryptoBlades token. Its peak value was $185 at all times. Players use SKILL to acquire characters, create and repair weapons, and for transactions in the local marketplace. SKILL is distributed as follows:
IDO – 35%.
Gameplay incentives – 20%.
Development – 20%.
Initial Liquidity – 15%.
Liquidity Incentive – 10%.
CryptoBlades is not the first or last online game involving NFT that people play for money. There is nothing wrong with earning extra income by playing games. However, gamers ought to keep in mind that cryptocurrency is a rather unstable substance, as tokens are volatile. Participation in such projects requires a certain investment of time to study the features and prospects of the platform.