Gone are the days when this or that game can be attributed to one of the main genres. Today, modern video games more and more often demonstrate genre mixing. And we must admit that such experiments' results often make the gaming public happy. Below are a few worthy and unusual RPG projects worth appreciating.
Cyberpunk 2077
This role-playing game has received many positive reviews for its exciting plot, interesting characters, and intense shoot-outs. This cyberpunk game, developed by The Witcher creators, was pleasantly surprised with fantastic graphics but criticized for its mistakes and incomplete gameplay.
The game offers a decent amount of varied missions. It allows gamers to develop their characters in various ways, from Neuromancer hackers to uncompromising warriors with built-in enhancements.
Setting aside CDPR's previous successes and ignoring unfulfilled promises, Cyberpunk 2077 is a pretty good game with a fascinating story, beautiful graphics, and a huge open world where there is always something to do.
Biomutant
A role-playing game described as a kung fu-style adventure with delightful creatures in a bizarre post-apocalyptic world with a fabulous atmosphere. Gamers predominantly explore the ruins of human civilization and rescue and conquer local tribes.
Biomutant delights with its unique sense of humor, beautiful landscapes, clever item creation system, and successful combination of melee and ranged combat. Despite some flaws, it's a stylish game full of action and interesting locations that are a pleasure to discover.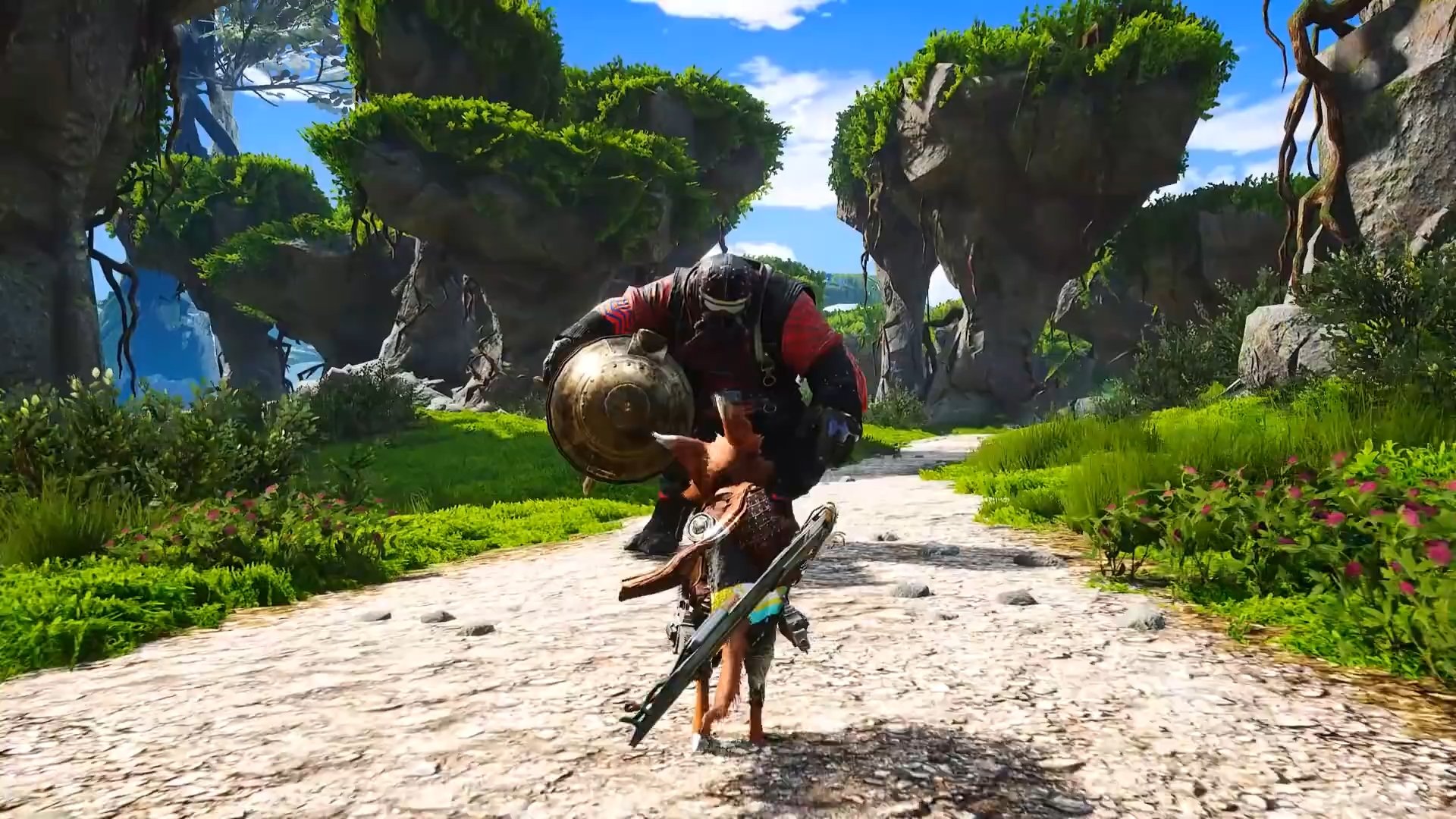 Steel Rising
This action game takes you back to the time of the French Revolution, to an alternate world where you could create "automatons" – robots assembled by order of the king to suppress uprisings. Soulless iron beings occupy the territory, terrorizing the local population and undermining the opposition.
In this game, the central character is a puppet with the last generation of intelligence, created to protect the queen herself, but now under her command to try to stop the besieged monarch. Although the game tries to mimic the Souls series by borrowing some of the atmosphere and mechanics, the result is completely different.
Unlike the usual Souls genre storyline, the game extensively uses cutscenes. If you're not used to the humiliating hardcore nature of Souls-like games, you can customize the gameplay and pass off the project as an action adventure with RPG elements. Part of the awkwardness is saved by the unusual setting and the complex mechanics that the protagonist struggles with.
Final Fantasy XV
This sequel to the excellent Japanese MMORPG series departs a bit from the usual weapon mechanics of the modern era and switches to real-time combat. The first thing that greets the player is a huge open world that will take an unimaginably long time to explore. Traveling from place to place in a car with your faithful companions, the fantasy RPG turns into a road adventure.
Strange characters wielding giant swords and doing spectacular pirouettes in the air are interesting, but the usual clashes with monsters also impress. Quick attacks are replaced by group attacks and spells that destroy half of the enemy's power.
The game keeps you in suspense and eliminates the need to complete side quests to stay satisfied. Overall, Final Fantasy XV is a fantasy role-playing game that will demand fans of the series and newcomers to the genre with its dynamic battles and interesting characters.