Introducing Funky Time, Evolution's latest and greatest game show! Step into the time machine and travel back to the disco era, where glitz, glamour, and high-energy funk await.
With a gigantic wheel that offers incredible multiplier wins and access to four spectacular bonus rounds, the Funky Time Live casino show promises to keep you on the edge of your seat, eagerly anticipating the next big win. Funky Time Show: Key Features at a Glance Funky Time Live showcases the wheel segments adorned with LED panels. This unique disc consists of 64 distinct parts, each representing a game element:
Twenty-eight segments for Number One, providing a 1:1 payout.
Twenty-four letter segments spelling out FUNK, PLAY, and TIME, with a payout of 25:1.
Twelve sections are reserved for the four thrilling Bonus Rounds: Bar, Stayin' Alive, Disco, and VIP Disco. With the capacity to accommodate an unlimited number of players, Funky Time Live extends a warm invitation to all gaming enthusiasts.
How to Play Funky Time Live
This section serves as your guide to understanding the mechanics and rules of Funky Time gaming.
Game Focus
In Funky Time, you aim to place wagers on the segments where you predict the wheel will land. You win if the wheel stops on one of your chosen segments.
Wheel
Wheel is divided into 64 sections: 28 for Number One, 24 for Letter Segments spelling "FUNK," "PLAY," and "TIME," and 12 for the bonus round sections. The wheel may feature random multipliers of up to 50x, boosting the initial rewards for specific segments. This exceptional feature significantly impacts the game's rewards, making each spin an exhilarating experience.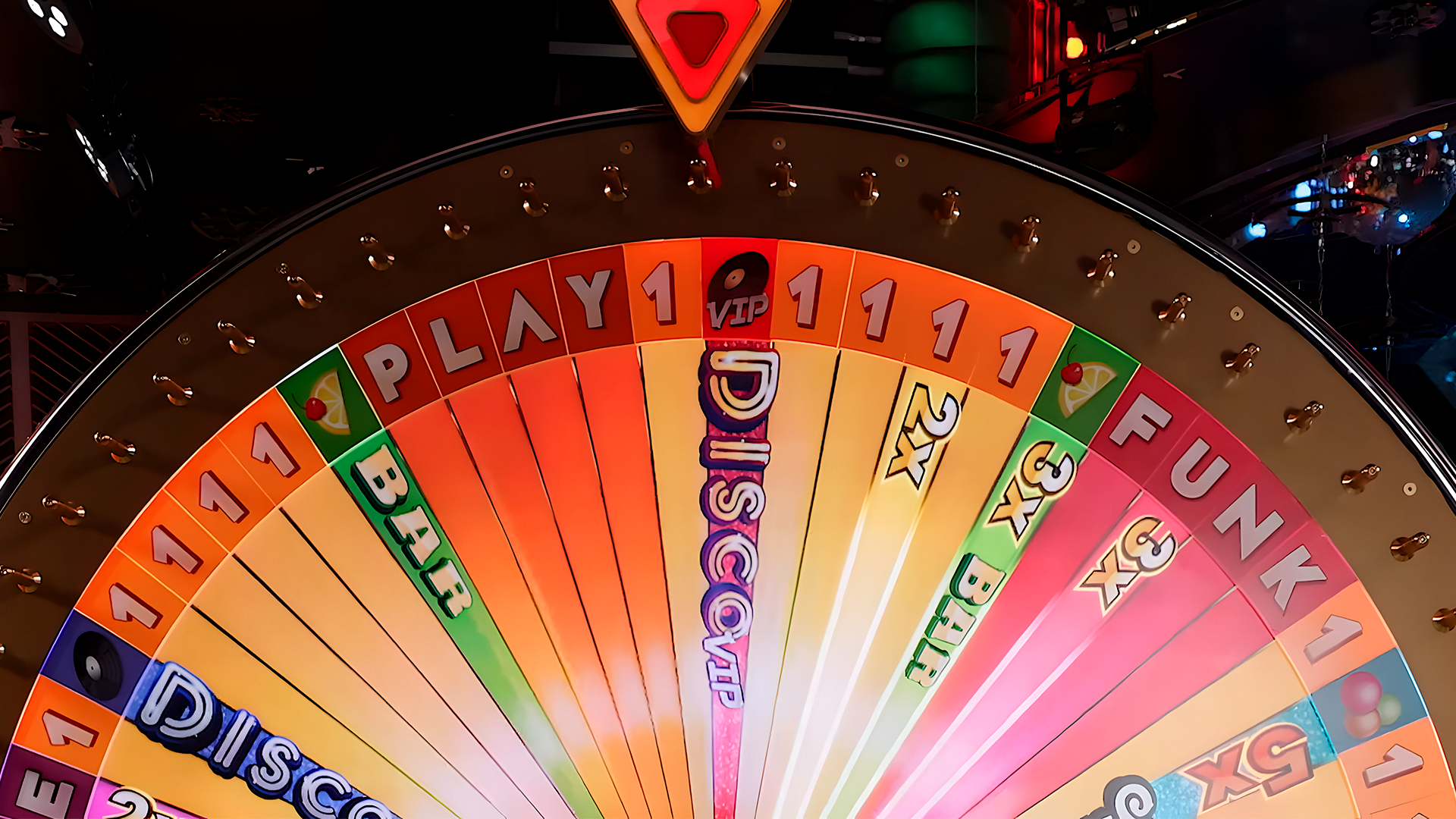 Gambling Options
You have 20 seconds to place your wagers before the wheel starts spinning. Evolution has streamlined the betting process by offering rapid bet options, enabling you to place multiple wagers with a single click. You can bet on Number One, Letter sections, and each of the four Bonus Rounds.
Additionally, you can bet on all letters and Bonus Rounds simultaneously, opening up even more betting possibilities.
Auto Play
Funky Time introduces an Auto Play feature that permits you to repeat the same bet for up to 100 wheel spins. This feature proves particularly useful if you prefer to stick with your previous bets while ensuring you get all the spins. Auto Play also enables you to set win and loss limits, allowing for effective bankroll management.
Multipliers and the Wheel Spin
Once the betting time elapses, the game presenter will spin the wheel clockwise or counterclockwise. Keep a close eye out for the mystery multipliers, ranging from 2x to 50x, as they can land on various wheel segments. These multipliers have the potential to significantly amplify your payouts, injecting an extra layer of excitement into the game.
Result and Bonus Rounds
Each spin may result in an immediate win or trigger one of the four thrilling Bonus Rounds. Instant winnings occur when the wheel lands on a Number One or Letter segment that matches your current wager. If the wheel comes to rest on a Bonus Round segment, players with active stakes on that segment will enter the corresponding Bonus Round, while others can sit back, relax, and enjoy the action.